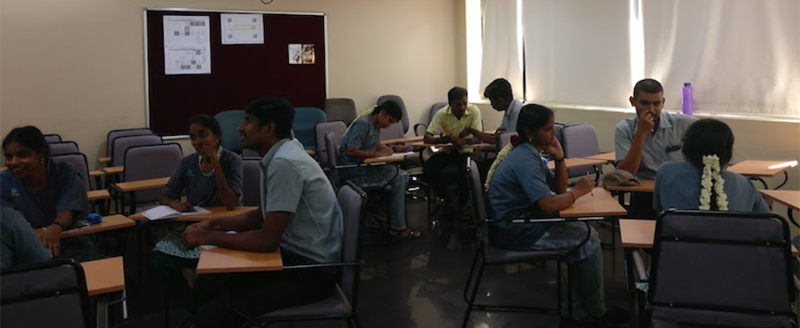 We Transform Organisations
We transform organizations into Profitable, Agile and Competitive companies using Lean Manufacturing and Supply Chain Initiatives.
We work in the Shop floor (not in the conference rooms). We don't just give solutions. We bring out the solutions from the team and help them in implementation and sustenance.
In this process, we develop, Managers into Leaders and Operators into involved Team members.
What Problems We Solve?
Poor On-Time Delivery to Customers
High Rejection Rates / Frequent Customer Complaints
Poor Stock Control / High Work-In-Progress
Cost Pressure / Low Margin
Frequent Schedule Changes by Customers
High Set-up time for machines
What We Do?
We help implementing Lean Principles to solve these issues.
Some of the Lean Tools we use are:
Continuous Flow / Single Piece Flow
Single Minute Exchange of Dies (SMED)
5S
Kaizen Blitz
Line Balancing
Value Stream Mapping (VSM)
Just in Time (JIT)
Visual Control
Our Approach To Diagnostics
STEP 1
We initially conduct a 1 day or half day visits to the customer's factory to understand the operations and the key issues they face. During this visit, we collect data on Production, Quality, Delivery parameters and also discuss with the key team members to have a basic understanding on the operations.
STEP 2
After our factory visit, we put together a proposal, to help the customer in solving the issues, the methodology we adopt, timelines and the financial impact for the customers and our fee for the engagement.
STEP 3
If the client agrees for the work, we start the engagement.
Our Approach For The Engagement
STEP 1
A Core team would be formed in the unit comprising of the Senior Management, Managers and operators. Detailed understanding of the current state – understanding the Production, Quality, Delivery and other key parameters.
STEP 2
Our work would be done through Focused Workshops where we dedicate 3 days (at a stretch) on training and implementing the projects / activities in the units. In a month, 1 or 2 workshops would be conducted. The key focus area for the workshop would be from the engagement objectives – SMED, 5S, etc.
This period would be around 6 to 12 months. Regular reivew with the senior management would be conducted. Most of the suggestions would come from the employees and we channelize the ideas and make them implement the initiatives.
STEP 3
Sustenance of the initiatives. Hand-Holding and Support.