Guidelines for Machine arrangement in a Continuous Flow Production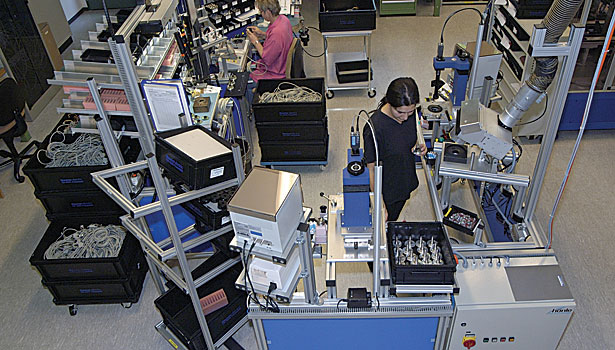 Pic Courtesy: https://www.assemblymag.com/articles/89823-lean-plant-layout
In our last blog post, we shared our latest Infographic on 8 wastes according to Lean Manufacturing. In this blog, we would discuss the points that are to be considered while forming a cell for creating a continuous flow layout.
Simple Single task equipment's can be preferred over Large Multi-tasking equipment
Introduce auto eject (Level 3 Automation) whenever operators must use both hands to handle the part
Install one touch automation in possible areas. One touch automation means that an operator can place a part in a machine, Initiate the machine cycle and move on
Avoid batching, Ideally machines should be able to process one piece at a time in less than Takt time
Incorporate sensors to signal abnormal conditions and even automatically stop machines if necessary, So operations don't needs to watch machines during their cycle
Design in maintainability. This means machine designs that are easily accessible for maintenance and repairs, and can be fixed quickly.
At the pacemaker process, strive to devise machine changeovers between different and items that take less than one takt time cycle
Source: "Creating Continuous Flow " by Mike Rother & Rick Harris